Do you often hear words like "brick," "GG," "1v1," or even "Adopt me!" from your teens or tweens? These are essentially technical terms that need some serious translation. If it sounds like your child has adopted a new language, well, you're not wrong—in a way. They've probably been spending a lot of time playing the hit game Roblox.
What is Roblox?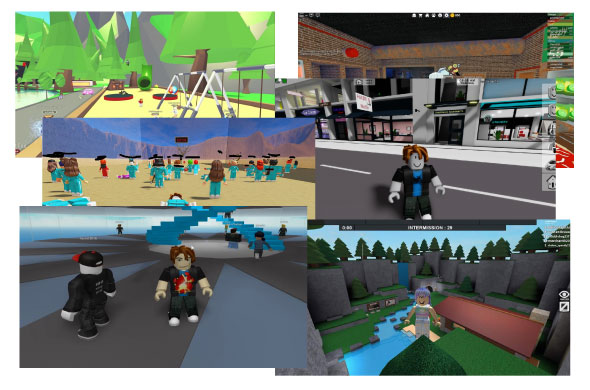 If you are certainly not a gamer, Roblox might appear like a buzzword to you. Roblox is a free online gaming platform with a diverse selection of game genres. Fighting simulator games, RPGs, escape-themed games, and the ever-popular block building games are all playable under one single roof. Roblox also emphasizes features that enable users of all sizes and shapes to participate in and create their own games. Roblox has undoubtedly grabbed the attention of young audiences by storm, with a stunning 55.1 million daily active users.
Roblox, according to its official website, provides tools and platforms that enable people to immerse other players in the game that they have brought to life. This is why Roblox is also dubbed the "imagination platform." Roblox's goal is to provide a new spin on the term "connection" by allowing people to create, play, explore, learn, and engage with one another.
Although players can access an unlimited number of games without having to purchase them, the Roblox platform has its own currency, known as Robux. Players can utilize Robux to expand their gaming experiences by purchasing additional features such as premium servers, avatars, or in-game purchases. Some games also provide premium and limited in-game cosmetics, such as object skins or access to game-exclusive in-game features.
While Roblox has been around giving out fun and awesomeness to players around the world for more than 15 years, with the emergence of diverse users with diverse intent and agendas, it begs the burning question: Is Roblox safe for kids? or generally, is roblox for kids—especially on this continuously growing over-the-web platform? To start off, let's delve a little bit deeper into Roblox's user age requirement.
How old should kids be playing Roblox?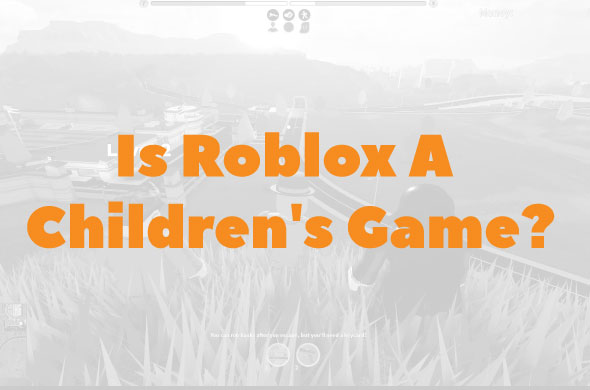 In contrast to the majority of games that have age restrictions, Roblox does not have any. According to its official website, Roblox is a gaming platform that allows users of all ages to socialize and play with other players within Roblox's large and dynamic community.
So, is Roblox appropriate for kids ages 13 and below?
However, as the gaming environment continues to develop and the interests of other players continue to shift from one genre to another, there may be certain games that appear to be inappropriate for audiences composed of younger players. There is a possibility that some of them, notably role-playing games and hack-and-slash games, contain violent content. On the other hand, some players may argue that the violence in games like Minecraft is more visually whimsical than realistic or explicit, and that this makes the games "safe" for younger players to play.
Although the content appears to be quite interesting and interactive, Common Sense Media has rated Roblox as appropriate for gamers aged 13 and up. However, if you allow your child to play Roblox, the best course of action is to be cautious in creating parental restrictions—which games should be played and which should be avoided. Also, instead of letting children play unsupervised, as their guardians, it may be a good idea to play with them instead. You can keep track of what games they are playing and with whom they are playing. Furthermore, this can be an excellent opportunity to strengthen your bond with your children.
What Roblox's Risks Should Every Parent Know?
Since Roblox is a gaming platform that allows people to interact with each other via chat boxes, there's a high chance that your kids will be at risk when left unsupervised when talking to other people on the said gaming platform. As was previously mentioned, maintaining constant vigilance is absolutely necessary if you want to give your young gamers permission to delve deeper into the world of Roblox. In this light, the following are some potential dangers that are associated with playing Roblox, which every parent or guardian ought to be aware of.
1. Interactions Can Be Off Boundaries
Even though, as is the case with the vast majority of online gaming platforms, there is a chat moderation system in place, there will always be ways for hostile individuals to carry out their malicious schemes. On top of that, players have the ability to freely and easily interact with other users through the game's real-time features, which means that there is a high risk that children will interact with potential predators. These "predators" have the ability to manipulate the innocent mind of your child and ask them to do things that are outside of their comfort zone. Some people will even go so far as to ask their target to send pictures of themselves because they want to befriend them, or they will use third-party software to send photographs that are either sexually explicit or visually disturbing.
In addition to the risks posed by people who prey on children, the fact that Roblox is a multiplayer platform means that children may be exposed to distressing interactions with other players. Even though Roblox works hard to cultivate a friendly atmosphere for gamers, there are some users who can be extremely impolite to other users, particularly if they are aware that the other user is a "newbie" or "noob" (two terms used in gaming parlance). These players have a tendency to make fun of or "trash talk" your child when they realize that their own abilities are superior to those of your child. They may use language that is insulting or even outright vulgar, and they may do so not only in text-based chat but also in voice chat.
Talk to our team!

Send Me a Quote

2. Kids are More Prone to Unsuitable Content with User-Generated Games
Even though the fact that Roblox users can make their own do-it-yourself games is a fantastic feature, there are still potential problems that can arise from using it. Some game developers, given the opportunity to create games on their own terms, have chosen to include adult content in user-generated games that they have produced. There is another name for these games, which is "condo games."
Condo games, also referred to as "scented cons" in today's parlance, are games that make use of codes in order to circumvent the child safety controls implemented by Roblox. These minigames include explicit and mature content, such as naked figures simulating sex acts and vulgar language in accompanying internet chats. Other examples of this type of content include simulated sex acts and naked figures.
This dark side of Roblox is one of the few reasons why some users ask themselves: "Is Roblox safe for children?"
However, due to the explicit and NSFV nature of condo games, it is extremely challenging to locate them in Roblox's game library. These are the kinds of games that are typically tucked away, and you won't find them on any of the best or most-played lists in the library. Because the moderation system on Roblox is constantly being updated, condo games are immediately removed from the platform the moment Roblox discovers them.
3. "ODers" are Dominating Roblox
Interestingly, "ODers," or "online daters," are starting to participate in the Roblox fever. But not only to use the platform's intended purpose but to join its growing social networks to find romantic partners.
Even though "ODers" are not always considered "child predators," there is still a significant possibility that you are putting your children in situations where they are exposed to adult conversation. Not to mention the fact that people who overdose are, well, adult users looking for romance; they have a tendency to include sexual elements in their engagement with other people who use drugs. Because of this, it is extremely important for parents and other responsible adults to review the online safety features of the platform, such as how to identify potential preying schemes, how to block them, and how to recognize any "grooming behaviors" that are hiding in plain sight.
4. Scams are Prominent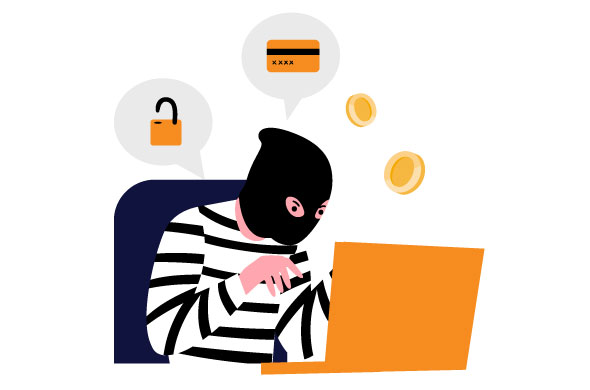 Although it has been established that Roblox is a free-to-use gaming platform, users are still given the opportunity to enhance their gaming experience by making purchases with real-world currency. The platform's currency, known as Robux, is susceptible to scams and other fraudulent schemes, just like any other form of money would be.
But what is it about Robux that attracts con artists in the first place? Robux can be converted into real-world currency, in addition to serving the purpose of enabling players to buy virtual items within the game.
Robux can be purchased on the Roblox website for a total of $9.99, which will get you 880 Robux. When a user has accumulated 100,000 Robux, regardless of how they obtained it (by selling stuff, buying gift cards, etc.), they will be able to cash out approximately $350 from their account. Scammers are drawn to this online environment because it offers the opportunity to earn substantial quantities of money by selling items or services back to Roblox.
Therefore, if you want to show your child that you care and are willing to let them play the game with Robux, you need to keep track of every transaction that they make. Robux can be acquired by visiting the official Roblox website or by shopping at an authorized retailer, such as Target or Walmart. Maintain a close eye on the users they are transacting with to ensure that the users they are working with are honest and not trying to pull a fast one on them.
Roblox Safety Tips for Kids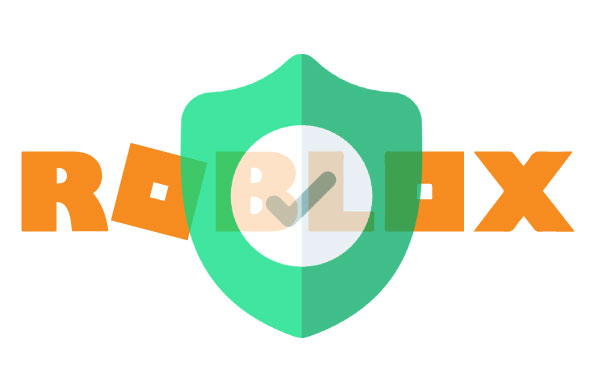 Here's a brief rundown of the ways you can keep your kids safe when playing Roblox.
1. Know the game that are suitable to for your kid's age
Even though there are no age requirements to use the site, not all of the games are appropriate for children younger than 13 years old. Roblox gives parents and guardians the ability to control what their children can play by letting them compile a list of games that are suitable for their children's ages.
2. Customize communication settings
By customizing the chat settings of your child's account, you have the ability to control who they can speak to and vice versa. You have the option of restricting it to only friends, or you can disable their inbox entirely to prevent them from receiving direct messages from other users.
3. Sign up with honesty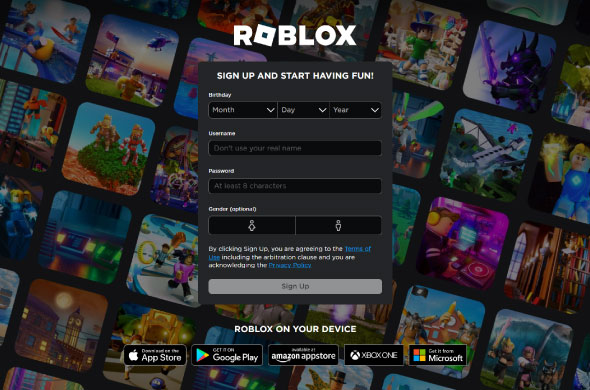 Whether you choose to admit it or not, it's possible that you signed up for a particular game with different information, most notably your age. Ensure that your child creates an account at the appropriate age by taking the necessary precautions. This is due to the fact that Roblox's security settings and parental controls are only activated for users who are 13 or younger. Even if you follow this, you need to check the configurations one more time to ensure that they are accurate.
4. Play with Your Kid
Exploring the game alongside your child is among the most effective measures you can take to protect them while they are using Roblox. Your child can help you better understand how the platform operates if you ask them to give you a demonstration of how it works. You also have the option of creating your own account in order to determine which games are appropriate for your children.
5. Educate Your Kid About Gaming
Allocate a time for you and your child to talk about their gaming activities. Have regular conversations about the things that they do while playing the game—any game in general. Ask them what games they have been playing lately, how many hours they spend playing that game, or what other platforms they use for gaming.
Is Roblox Good for Kids?
Going back to the million-dollar question: Is Roblox OK for kids?
Roblox is a gaming platform that can be safe for players of all ages to use, despite the fact that there are still some potential dangers, just as there are with any video game. However, in order for them to have a positive gaming experience, parental supervision is required.
However, the vast majority of parents are not particularly knowledgeable in the highly technical aspects of the situation, and they are unable to constantly monitor their children while they are engaged in play. Employing the assistance of content moderation services such as Chekkee to create a risk-free environment for them online is one thing that they can do without the need to constantly hover over the situation.
Chekkee provides services such as community and forum moderation services, which are able to automatically report behavior in a Roblox community that is deemed to be in violation of the community's rules.
The text and chat moderation services, on the other hand, have the ability to perform the task of screening the chat interactions for any inappropriate or harmful content. It comes with an additional full content filter that can automatically filter out content that may be undesirable.
The content moderation services provided by Chekkee are managed with a combination of human knowledge and artificial intelligence. As a direct consequence of this, the service is malleable and accessible at any time of the day or night. The alliance allows for increased speed as well as the opportunity to investigate other social networks.
Tailor a solution that provides safety and retains the fun. Contact us!