Great Children's Websites You'll Love
Every generation has their own list of staple childhood experiences. Along with the required formal primary education, these experiences play an important role in their early development. These experiences also reflect the state of society at the time and the resources available.
There are now more options for learning and entertainment, the majority of which are free and easy to use. When we say bulk, this is mostly because of the Internet. It is a big place and a lot of its pockets don't know how to keep kids safe online or are not kid-friendly in the first place.
If you don't know where to look or are not sure of a website, you can have a look at this curated list of safe websites for kids to learn and have fun at the same time.
STEM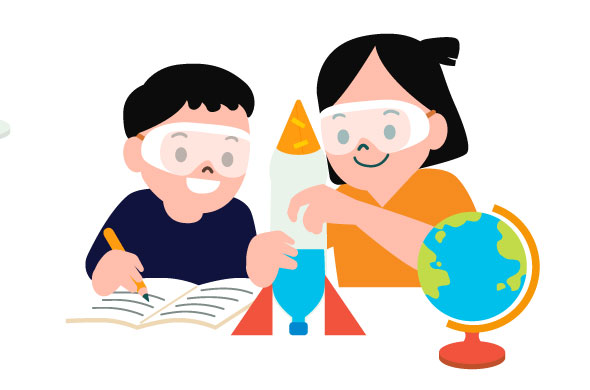 STEM stands for Science, Technology, Engineering, and Mathematics. These are great websites for kids that aid in enriching a child's understanding of the world and for cultivating their scientific interest.
1. The Great Plant Escape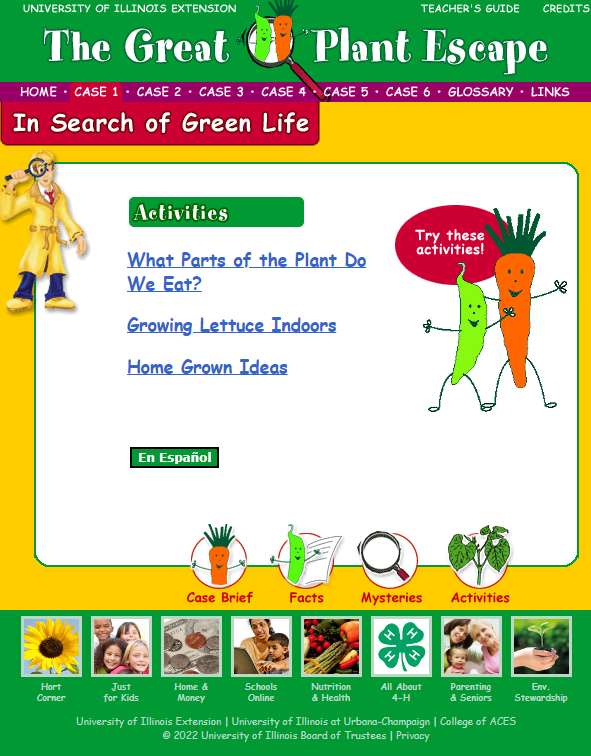 For a combination of Sherlock Holmes and botany, you can check out The Great Plant Escape. This site teaches children about plant science and how food grows in a way that mimics the popular depiction of a detective's case files.
The site was created by the University of Illinois Extension. According to the site, the activities are recommended for 4th and 5th grade elementary students.
Talk to our team!

Send Me a Quote

2. Kodable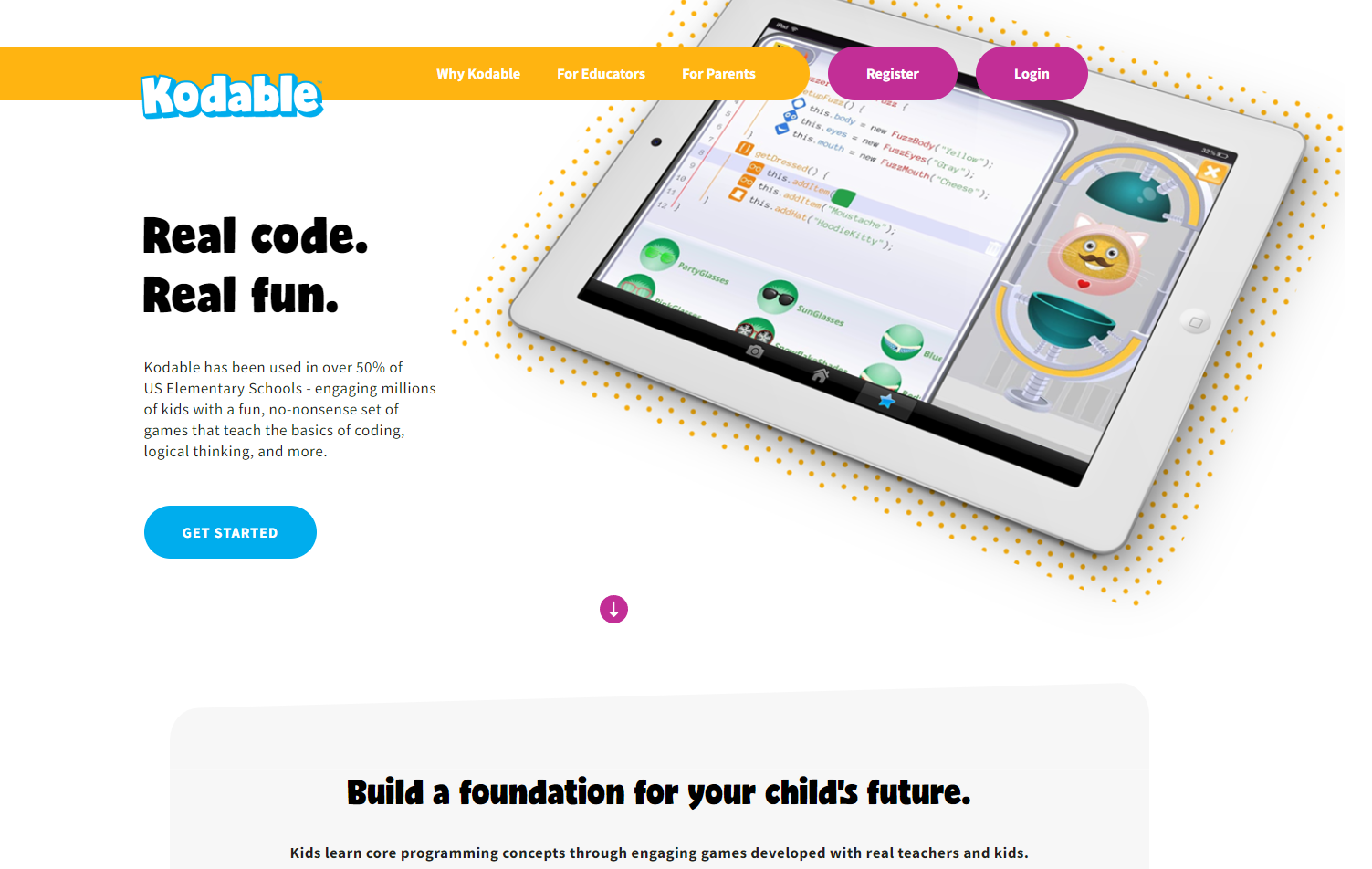 It's never too early to learn how to code. It may not be something as advanced as developing a game or an application, but it does teach the fundamentals of computer science. It also aids in the use of logic for problem solving, which is central to programming.
While most of the advanced tools, lessons, and activities require a paid plan, the free Kickstart plan gives you access to the introductory lessons and up to 49 levels of their game content. However, the free plan has no expiration date.
3. Amazing Space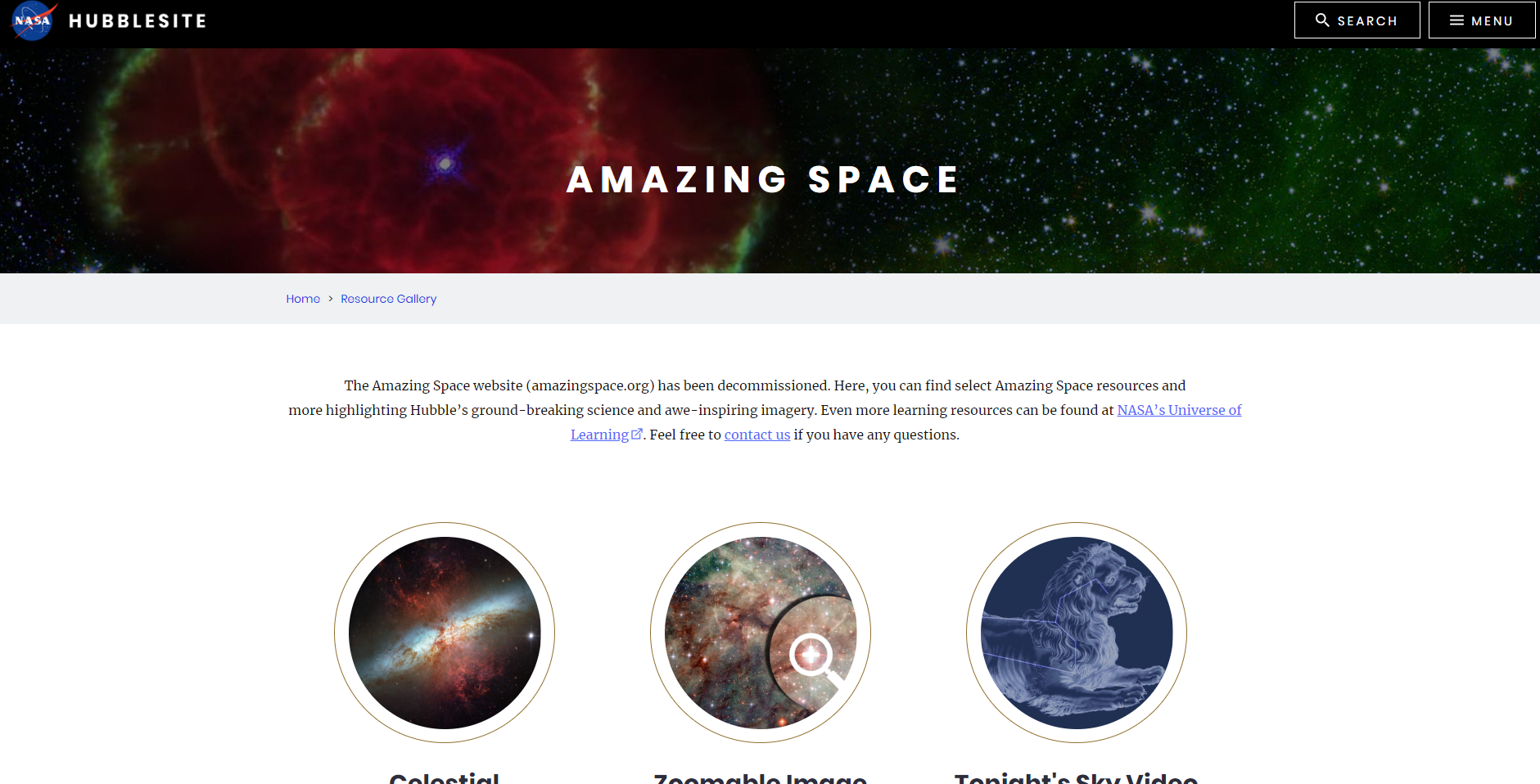 The original Amazing Space website is unfortunately no longer available. Some of its resources, however, are now hosted and constantly updated on NASA's Hubblesite. The Space Telescope Science Institute (STScI) is currently in charge of its upkeep.
It's not as visually stimulating as usual children's websites are, but it is the place to satiate a child's curiosity about the world outside our world. It contains high quality images and videos captured by NASA's Hubble Space Telescope, complete with facts, resources, and in-depth descriptions. They also provide videos that are specially edited for planetariums.
4. Science Bob

When a child feels like channeling the "mad scientist" energy, they can head over to Science Bob's website. It includes a variety of experiments for kids of all ages to try and become acquainted with the scientific method.
The creator of "Science Bob", Pflugfelder, is a science teacher and an author who appears on numerous shows and presentations all around the world (including regular guest appearances on Jimmy Kimmel Live!) spreading the fun in science and encouraging the practice of random acts of science.
Language and Communication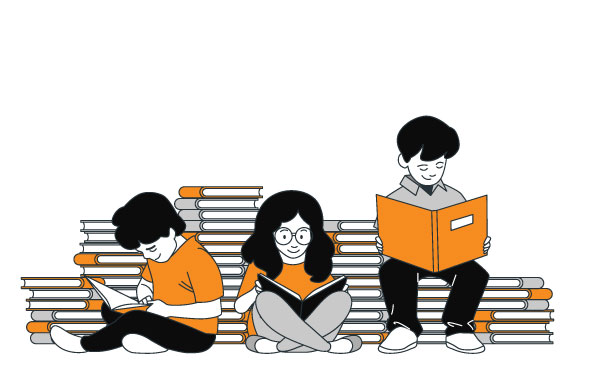 We learn language and communication skills from the moment we are born, then build on them as we grow up. Here are some of the best websites for kids to enhance their vocabulary and boost their reading, communication, and comprehension skills.
1. KidsRead2Kids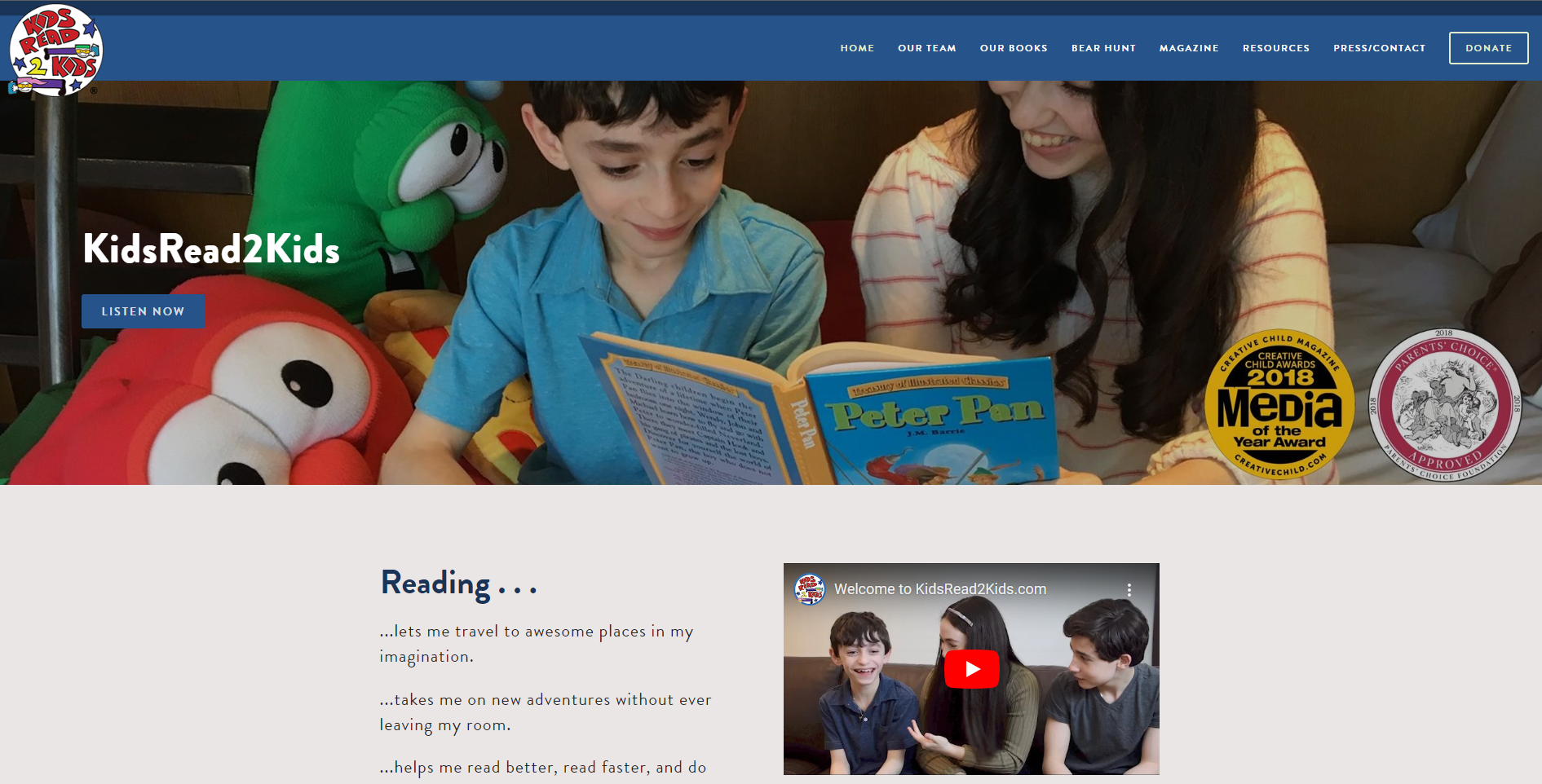 We're starting off with KidsRead2Kids. It provides free video and audio books that can be read by kids for kids, hence the name. Not only that, it's also an inclusive site that helps children struggling with learning disabilities like dyslexia discover the joy of books and reading.
They currently have a massive library full of simple story books for young children and abridged versions of classic novels such as Anne of Green Gables and Pinocchio.
2. KidLit TV

If you want another place for books and book recommendations for kids and middle-grade readers, head on over to KidLit TV. Their Read Out Loud series features children's literature read by the authors themselves, who are also featured in the site's other series, Storymakers.
Their Young At Art, Ready Set Draw, and The Big Picture Live, meanwhile, are for honing children's drawing skills with the help of talented illustrators of children's literature.
3. Lil' Fingers Storybook

Lil' Fingers Storybook is yet another website that offers free original stories for toddlers and preschoolers. The stories are recorded and presented in the style of a picture book, complete with illustrations. They also have a few minigames and a gallery of themed coloring pages that are free to print.
4. Time for Kids

For kids who want to know about current events and are interested in journalism, Time for Kids is an option. When you first visit the website, you are asked which educational level you want to filter the news by.
Furthermore, the articles are organized by topic, allowing readers to focus on a specific topic of interest. There is a "read aloud" option too for every article.
5. Kenn Nesbitt's Poetry4Kids

If the kids are more interested in poetry, they can visit children's poet Kenn Nesbitt's website, Poetry4Kids. His collection of poems and nursery rhymes are categorized and also audio recorded to help guide the readers. You can click on the games under the media tab to try out the poetry and word-based games.
Just in case the readers want to try writing poetry, he has a section in which he teaches the basics of poetry, complete with linked videos and lesson plans. Included in the lesson tab is a rhyming dictionary and lots of poetry activities to try.
6. Starfall

Whether you want an early start in teaching your kids how to read or have them practice at home, Starfall is the place for you. Their activities and content are divided into two categories: kindergarten (and Pre-K) and grades 1, 2, and 3.
Besides teaching how to read, Starfall also teaches math and music, the latter having its own separate section on the left. It would be remiss not to mention that their Talking Library is designed in the style of a storybook, complete with audio narration and moving illustrations.
Arts and Crafts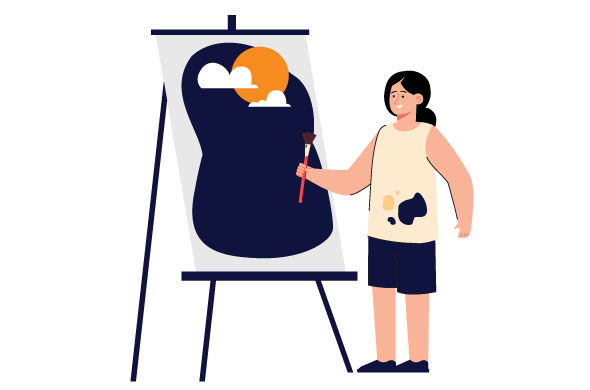 There's nothing like a kid's imagination. As a child, most of us had that urge to try anything and everything. Channel that imagination and sense of adventure into arts and crafts with the help of these artsy websites.
1. The Bubblesphere

Welcome to the Bubblesphere, where everything is all about bubbles. The site contains the best tips when it comes to concocting the best bubble formula, knowing the chemistry of bubbles, what the right tools are needed in order to make the best bubbles, and the like
2. The Crafty Crow

Visit The Crafty Crow and explore their large collection of kid-friendly crafts to help your children develop their creative skills. The crafts are sorted into several categories, from age range, to topic, educational level, occasion, uses, and so much more.
3. First Palette

Just like The Crafty Crow, First Palette is also a website containing numerous crafting ideas. The crafts are sorted by themes, occasions, age, and season. Or if you want, you can instead choose to print from their gallery of printable templates and coloring pages.
To that end, First Palette also has a tab for craft recipes. Instead of food, these are instructions on how to create some of the craft materials that aren't exactly easy to find or need to be prepared before they are used.
4. Kids Craft Room

Kids Craft Room is another website where kids can get ideas and inspiration for their arts and crafts. It contains ideas for every season and every major holiday. For crafts that lean more towards sensory stimulation, click on the Sensory tab and browse through their gallery.
5. KidsThinkDesign
A big part of art is knowing about design. Enhance your child's skills by learning the fundamentals of design in various fields. There are lessons and tips given by experts in these fields, along with a fun project to try.
Games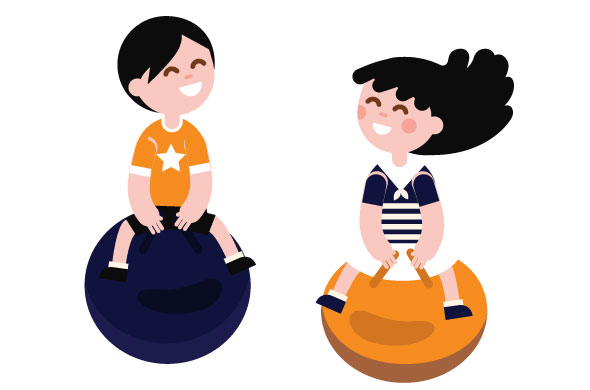 Kids love games. What better way to entertain them than a good old game from any of these cool websites for kids?
1. Switch Zoo: Animal Games

What would a zebra look like if it had the head of a rabbit and the tail of a fish? Can you identify a bird by its feather? Make learning about animals even more fun by trying out Switch Zoo's collection of informative animal games.
2. Funbrain

Funbrain has a large selection of educational games, all of which are labeled with the appropriate grade level. These games feature a variety of mechanics and topics, including anatomy, math, platform, and the ever-popular chess.
3. NASA Kids' Club

When you say NASA, you think of space. Indeed, NASA Kids' Club contains space-exploration-themed games and activities that can help inspire and plant interest in young minds about the vast space beyond Earth.
4. ABCya!

ABCya is yet another website containing a large selection of games. These games are tagged with the recommended grade and are also organized by their subject. The website's array of educational games includes Science-related games, social studies games, typing games, or writing games.
5. Friv 5

Of course, who would forget Friv when we're talking about online gaming websites? Friv hosts a large variety of games created by various developers. While the original Friv website is now able to run without Adobe Flash, Friv 5 has a better interface and organization.
Miscellaneous Entertainment

These amazing kids websites are the jack-of-all-trades, containing a mixture of several features or content that is not quite a game but not exactly school-oriented.
1. Peep and the Big Wide World

This website is based on the animated series of the same name that teaches science and math to preschoolers. The characters in the series are heavily featured in the activities, adding appeal to their demographic of three to five year olds.
The site contains games and videos of the animated series itself. For parents and educators, there is a provided guide on how to navigate and present the site. You can also activate the site's Spanish mode by clicking the "Español" button in the top right corner of the screen.
2. Dance Mat Typing

If you want to teach your kids how to type or improve their encoding skills, Dance Mat Typing can be their guide. The site uses animated characters to convey its beginner-friendly lessons. Their lessons are structured into four levels, with each level containing three stages.
3. Mr. Nussbaum

Mr. Nussbaum provides a little bit of everything. Choose from their offered subjects like math, language arts, history, and more. Under those subjects is a list of subtopics, resources, and activities, all filtered according to grade, format, and activity type.
4. BrainPOP

Like Mr. Nussbaum, BrainPOP also has a bit of everything in its available subjects. BrainPOP, on the other hand, is more organized in the way it organizes its topics and activities within these topics. A standout feature is the Creative Coding projects being a major part of the activities.
5. BBC Children's

On this site, the BBC incorporates their kid-oriented shows among its features. The shows have a corresponding video clip playlist, games, and related crafts like coloring pages and recipes.
6. Funology

Funology, in their own words, is the ultimate parenting toolbox for both educating and entertaining kids. They have activities for arts and crafts, science experiments, games, kid-friendly recipes, and even magic tricks.
Safe Spaces Beyond the Home and School
There is a lot more where that came from. Good websites for kids aren't limited to those that are intended to be one, as long as the content is appropriate and the child can comprehend the content.
When creating or managing sites that are intended or often used by kids, the people-in-charge have a huge responsibility in keeping the environment a safe space for them. A highly recommended solution is moderating the site's content.
You can do this by gathering your own team of content moderators or outsourcing the service. Chekkee can help you secure online spaces with our array of helpful features for all your content moderation needs.
The combination of human and AI-powered moderation makes sure that your website is thoroughly sifted 24/7. The website moderation services in particular utilize web-crawlers that assist in purging vulnerabilities and offer a secure channel for transactions.
Let us know what you need Contact us!