Users are the lifeblood of the internet. Through their interactions, content submissions, and use of websites and tools, it's no exaggeration to say that the internet wouldn't be this big if users hadn't latched on to it. Along with the ever-growing number of netizens is the emergence of various user-generated content. Anything on the web that users create is considered user-generated content. As long as it is not made by a brand or a company and is organically created, it falls under UGC.
UGC helps boost brand reach, with patrons more likely to recommend products and services to their own networks of people. This increases engagement, meaning higher click rates, shares, likes, and impressions.
While most social media networks contain all types of UGC, the biggest gold mines for UGC can be found on user-generated content websites—a place for users to share content based on countless niches. The potential and opportunities for increased customer interaction make businesses and their marketing strategists aim to create a presence on these sites.
Do you want to know how to create a UGC website? Then you are in the right place! Without further ado, here are 6 steps on how to create a website with user-generated content.
How To Create A User Generated Content Website
1. Plan Your Steps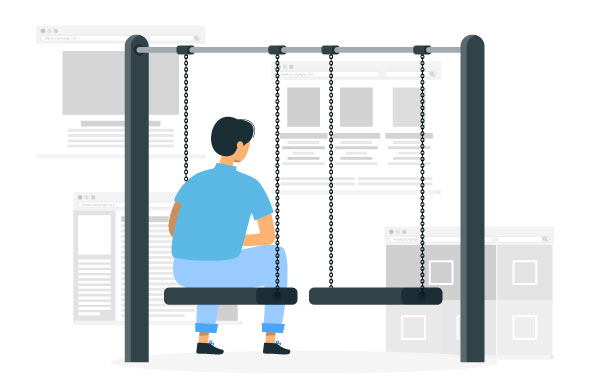 Unlike creating websites for a single brand, person, or organization, a UGC website takes a lot more planning. Questions such as, "Why build a UGC website?", "How will you maintain it?", "Will it rely on donations or advertisements?", and "What are your long-term goals?" should always be considered.
Planning also includes various factors. From deciding a name, buying a domain, deciding on the site parameters, and even knowing the ins and outs of intellectual property (IP) and privacy laws.
Decide on a simple or catchy website name that also reflects the essence of your site. Think of Instagram as the portmanteau of "instant camera" and "telegram," Snapchat with the intention of sending short snaps that disappear, or Reddit is a wordplay of the phrase "read it". Check sites like GoDaddy.com or Domain.com for available domain names and their corresponding prices.
Involving UGC also necessitates adherence to various IP laws, particularly when dealing with any type of copyright infringement. Because of the data gathered by advertisers, privacy laws also come into play when advertisements are involved. The best way to ensure that you are following the relevant legal framework is to seek legal advice from a lawyer. You will learn about the complexities of such laws in this manner.
Talk to our team!

Send Me a Quote

2. Determine the UGC Type and Source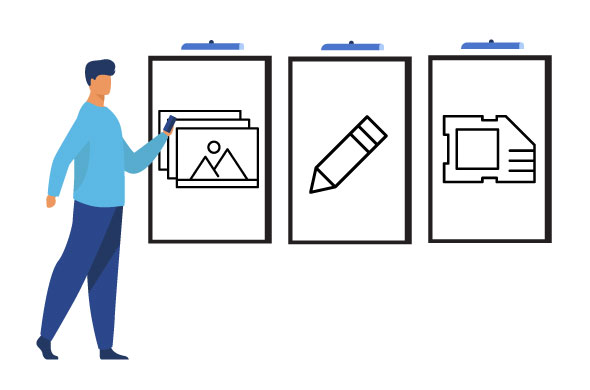 What type of UGC do you want to focus on? What are your target clients' preferred forms of content? Consider the type of content that you want to showcase on your website and the people who are most likely to use it. It is preferable to allow a combination of all formats but decide which one will define your website.
Images are great for visual reference and short attention spans. It is easy to digest and process, making it easy for the user to absorb more content from your website.
While not visually stimulating, text-based UGCs can provide more information to the readers. Its versatility comes in the form of blogs, reviews, comments, captions, and testimonials.
Ex: Wattpad, Stack Overflow
The video format is the centerpoint of visual stimulus and an abundance of information. It also takes more effort and resources before you can create one.
Next, consider which group of people you want most of the UGC to come from. Whether you prefer submissions from the general public or target those belonging to a certain niche, this specificity in the audience can help pull in users with specific needs or those who do belong in those niches.
For instance, LensCulture aims to discover and feature contemporary photography talent from all over the world, attracting photographers and photojournalists of all levels. They have year-long contests and provide chances for critique from world-class photographers.
DeviantArt, meanwhile, is perfect for art-sharing and establishing art portfolios. They have user-established communities, messaging and rewarding functions, and contests of all kinds too. IMAX and 20th Century Fox even held a contest for the Deadpool 2 IMAX poster.
3. Encourage Audience Interaction
Research your clients and the relevant trends within their demographics. Look at other UGC sites for inspiration and take a look at their common and exclusive features.
Add some form of like and share buttons, and establish a manner of gathering a following. Customization options for backgrounds, wallpapers, lighting modes, and the like would also be preferable for users to personalize their own space.
Organize events such as Q&A sessions, holiday-centric features, user birthday perks, or anything similar that will spark interest and the user's willingness to participate and submit more content. Make UGC websites more dynamic and exciting to use by incorporating unique and special features.
If applicable, make your website shoppable as well for your audience to remain there. Add a shopping tab in the navigation similar to the Facebook Marketplace or distribute a link to the shopping page via advertisements.
4. Update Your Website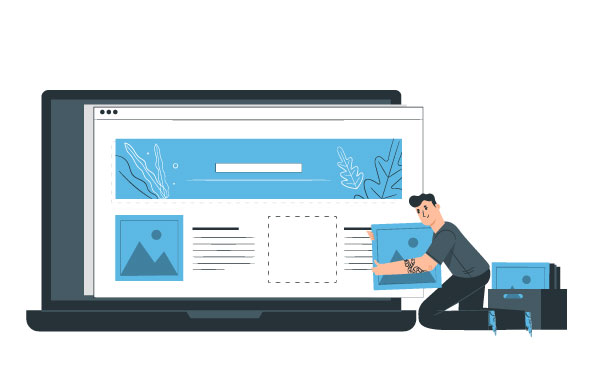 Whether you're making a user-generated content website or not, it's always a good idea to update your website. Whether it's to accommodate programming changes or to rearrange things, updating your website should most of all aim for better user accessibility and inclusivity.
Better accessibility and inclusivity means keeping in mind the many aspects of human diversity and accommodating people with disabilities (PWD). According to Applause, features for PWD do not just help engagement for that subset, but also your audience in general due to how easy it is to navigate and the choices it offers.
How to build a content website with an inclusive and accessible design? Display your UGC in a format that is comprehensible and easy on the eyes. Insert alternative texts to your visual media to help screen readers and just in case these files do not load. Users with mobility impairments and also users with busy hands would greatly benefit from voice command options.
Another thing to consider is making sure your website can accommodate the added content and can still maintain a fast page load time. One in four visitors is more likely to abandon a website that takes more than four seconds to load, and 46% of users don't revisit websites with poor performance.
5. Incentivize Your Audience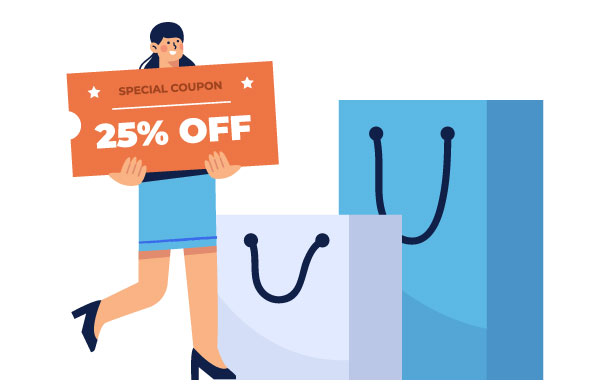 What's in it for them? Why should they continue to create UGC?
While UGC in principle is freely done by users, it does not mean that businesses can influence its frequency. Here are a few surefire ways you can reward your followers and UGC creators:
This can either be discount vouchers for site products or access to premium features. It also has the added benefit of encouraging your audience to purchase and make use of the voucher, thus also benefiting your site.
ComScore, a renowned media measurement and analytics company, says that a combination of professional marketing content and UGC helps brand engagement rise by 28%. You can partner up with your site's UGC creators for special projects and events, allowing mingling of followers and creating special collaborative content.
Sometimes, simple exposure is enough of a motivator. UGC displayed on something similar to a "featured page" makes the content creator feel like a part of the brand, and at the same time directs traffic to the content creator as well.
6. Moderate User-generated Content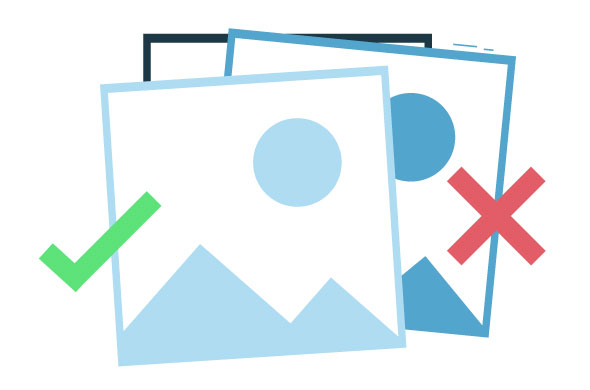 Work next on your site parameters—its rules and user limits. Think about how you would implement these rules and the consequences for the violators.
The more UGC submissions, the better, but this does not mean that you should accept every submitted or available piece of content. You have to watch out for things like misinformation, profanity, pornography, and any form of hate speech. Allowing floods of bad content and toxic UGC creators can have a substantial negative impact on your site's credibility.
Add a block option to give your users options to avoid content that they don't like. It can either be for a specific subset of content or another user. A reporting option can help you review and find content that might have escaped review or is against the rules.
Nothing Wrong With Asking For Help
There's a lot that goes into building a user generated content website and making it engaging as well. Technical elements, logistics, legal aspects, and maintenance can take up a lot of time. Not to mention that an expert pool of manpower and a steady flow of budget is required to keep the operation smooth.
While adding moderation to those tasks puts additional strain on your resources, the ability to block, report, and delete unwanted, inappropriate, and downright illegal UGCs can significantly help your UGC website run without a hitch.
Thankfully, if you are opting to integrate content moderation into your UGC website, you can always resort to outsourcing to companies that offer user-generated content moderation services.
Take Chekkee, for example. Chekkee's website moderation services use combined knowledge of humans and AI to help you detect scams and even something as small as obscenities. We provide 24/7 serviceability to prevent any efforts that negatively affect customer trust and satisfaction on your website.
Need a reliable content moderation partner? Contact us!