Following the world's adaptation into the new normal, expect a reintroduction to the mainstream and traditional face-to-face dating. Singles are more eager than ever to meet new people and find potential partners in person. It would be interesting to learn how the dating scene will reemerge, following the drastic and restricted interaction among hopeful romantics caused by the COVID-19 pandemic.
The dating trends in 2022 already showcased an increased level of conscientiousness, empowered sex-ploration, and, yes, a great more deal of inquisitions. New research indicates that the current population has started to adopt a number of notable trends in building new friendships and finding love. In that regard, it is also critical for businesses considering starting an online dating business to understand the key trends influencing the industry's direction at present.
The following are the top online dating industry trends for the year 2022:
Virtual Dating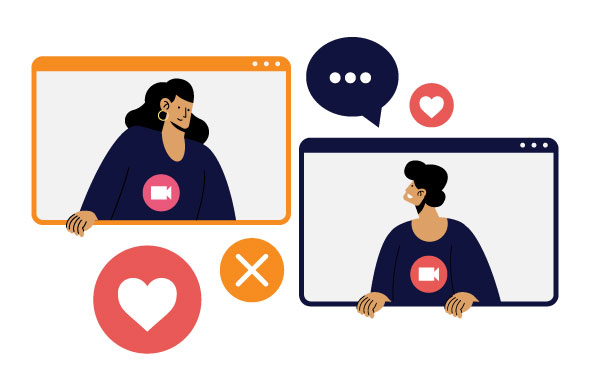 According to a survey by Bumble, 46% of daters preferred virtual first dates over meeting in person immediately. Even after the pandemic, several people still prefer to date virtually than in person.
Virtual date ideas are activities that allow you to spend time online with a significant other or a new romantic acquaintance. An example of virtual date is exhibited by platforms such as Zoom and FaceTime. These platforms enable their users to participate in online cooking classes, host movie nights with each other, and virtual museum tours. These activities help make virtual first dates just as exciting as the usual in-person dates.
Astrolove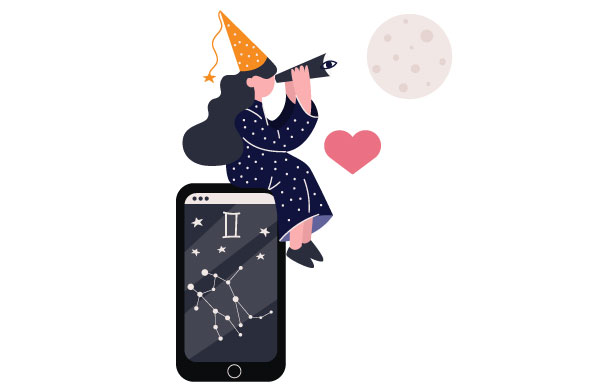 When people search for dating compatibility based on their zodiac sign, Astrolove aided those in quarantine in their quest for romance. Over a million people in the United Kingdom have added a zodiac badge to their profile in the last six months, increasing their chances of finding a match by 53%. Even if it is purely for amusement's sake, it could serve as an exciting conversation starter. You could even find someone who is just as passionate about astrology and you can delve deeper into the said practice.
New Dawn Dater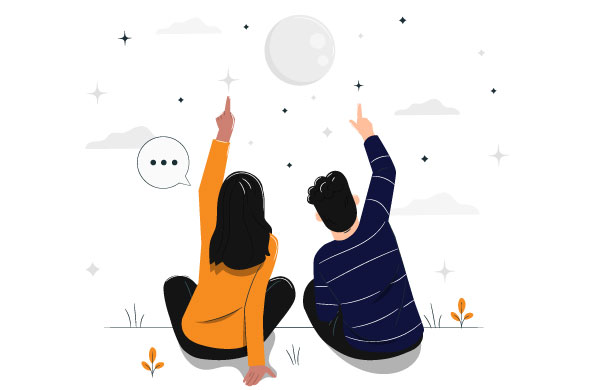 According to Bumble, one in every four of their US users will be classified as a 'New Dawn Dater', or someone who ended their long-term relationship due to the pandemic. Now that they are single, they are ready to start dating again. Meanwhile, Bumble notes that several users are understandably nervous about re-entering the dating game, particularly those who are fairly new to dating apps. There will be lesser talks about exes to avoid driving away potential partners.
Talk to our team!

Send Me a Quote

Health-conscious dater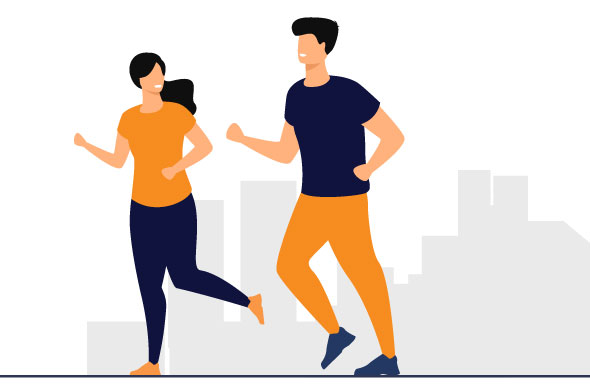 According to Match's 2021 Singles in America survey, vaccination status is currently the most important concern for daters. Recent data from other apps also confirms the results of a survey conducted by Plenty of Fish. In October 2021, Plenty of Fish discovered through a survey that around 30% of singles consider vaccination a desirable trait. 26% of respondents to the harmony survey would only date someone who is vaccinated, and 62% of respondents to the S'more survey would refrain from having sex with an unvaccinated person.
Fast-forward to the year 2022, people anticipate more responsible choices for their romantic partners.
Locdating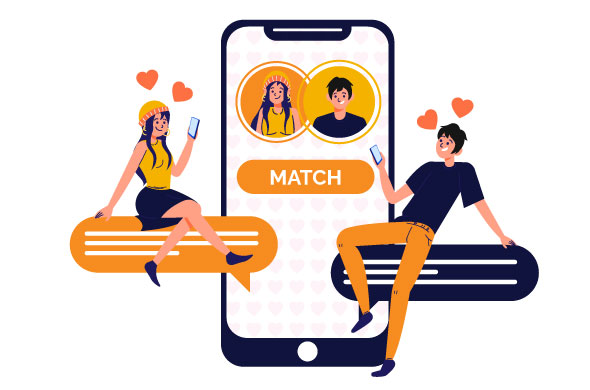 More people are now inclined to date locally, and they prefer to date within their hometown or in the area they feel most at ease. The pandemic has resulted in over 46% increase in anxiety levels. Dating within an online dating app user's comfort zone is said to help alleviate the peer pressure caused by being forced to meet someone who lives miles away from where they currently live. Perhaps the pandemic also taught people to appreciate the simple things in life and be more wary. A simple stroll in the neighborhood park with a cup of hot chocolate is already an excellent way to get to know someone honestly.
Sex-plorative dater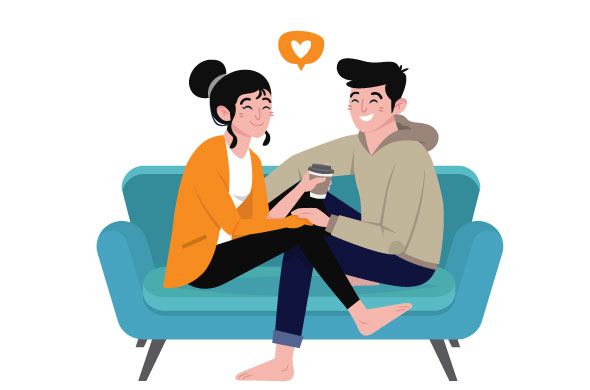 Talk of sex, dating, and even the use of pleasure devices are no longer done in hushed tones or embarrassed whispers. People are more open to these topics, and are also paving the way to normalize sexual topics as conversations that people would have as they sip their afternoon tea. Thanks to the advent of the internet, it is easier to research about different sex toys. In fact, sex toy sales and usage rate skyrocketed during the pandemic. The expanded awareness of self-pleasuring options led experts to include sexploration as a dating trend in 2022.
A survey by Lovehoney shows that 40% of singles reported using sex toys more frequently during the pandemic, and 31% reported exploring new facets of kink. Hinge survey showed that 31% of users developed a new sexual fantasy in the last year, while 45% are looking for a partner with whom they can explore these novel sexual desires.
The intentional dater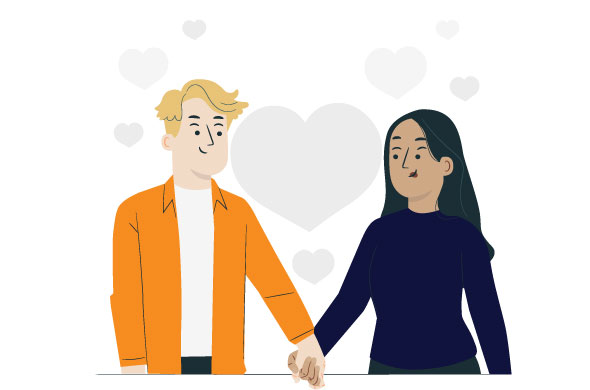 In 2022, most people will be dating in the truest sense of the word. No more playing games. Intentional dating is about being honest with yourself and others about who you are and what you want. We anticipate seeing a rise in "hardballing," which refers to being upfront about your relationship expectations right from the start.
The emotionally intelligent dater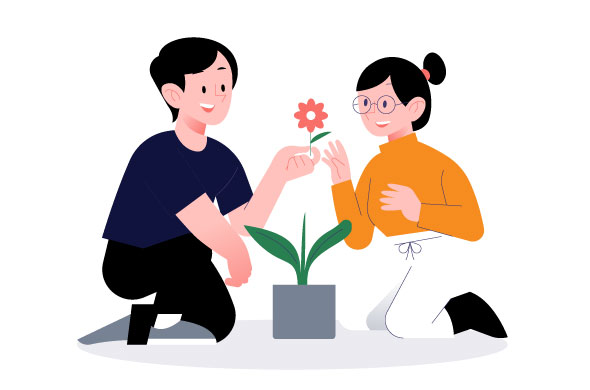 People worldwide have been going through some of the worst times during the pandemic. After dating for some time, many people emerge stronger and more self-aware. This time, they're seeking a partner with the same level of depth and understanding.
Hinge recently found that over 97% of people want to date someone proactive about their mental health, and 89% stated they would be more than likely to go on a second date if the other person admitted to going to therapy on the first date.
In short, the unspoken expectation is people will be more open about discussing mental health especially in the context of dating. There will be a stronger call to normalize a receipt from your therapist's appointment. Several singles who have been focusing on improving their own self-awareness over the years are looking for a partner to share that journey with them.
The sober-curious dater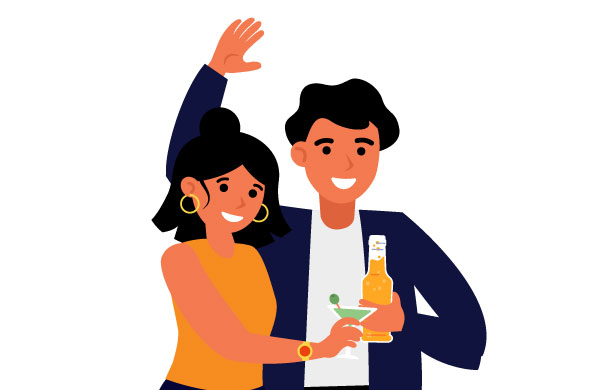 The pandemic also left people self-reflecting on the types of beverages and food they consume regularly. They became more aware of their well-being, their vices, and unhealthy habits. Statistics show that 30% of daters will only date sober people in 2022, according to eHarmony's predictions, while 34% of people worldwide said they're more inclined to go on a dry or casual date than they were before Covid. Around 25% of online dating users in the United States said they've cut back on their alcohol consumption significantly. Despite bars and restaurants starting to stock more booze-free options, time will tell whether an alcohol-free date will be the next norm romantic and casual meetups or not.
Afterwords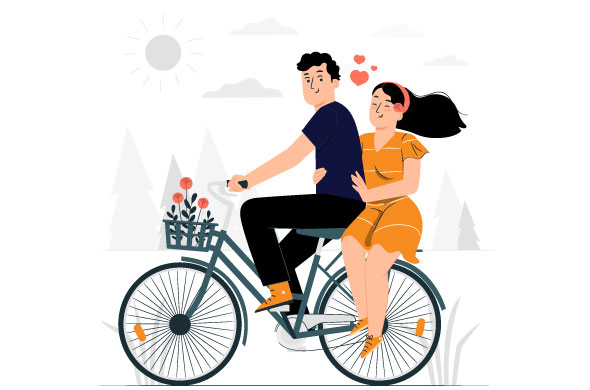 These dating trends are but guides for determining whether there are apps and broadened options for your dating preferences. They also symbolize the increasingly dynamic world of modern-day dating.
As you explore your options and meet your social and romantic circle, be cautious of the people you build connections with. It is perfectly alright to be extra cautious to avoid scammers or catfishers.
On the other hand, online dating helps people who are hesitant to meet potential mates in person to build their confidence and define their dating goals more clearly. It allowed people to assess their options and create an opportunity to get to know the person on the other end of a chat or video call first before agreeing to finally meet them face to face.
For business owners, these key online dating trends are vital to the success of their enterprise. Like any other business, the amount of money you can earn from your service is directly proportional to the value you provide your customers and the effort you invest. It is critical to keep up with current trends to develop new ways to engage your customers. Remember, developing an online dating business takes time. Establish reasonable goals, and your commitment will pay off in the end.