How to Build Trust With Customers Online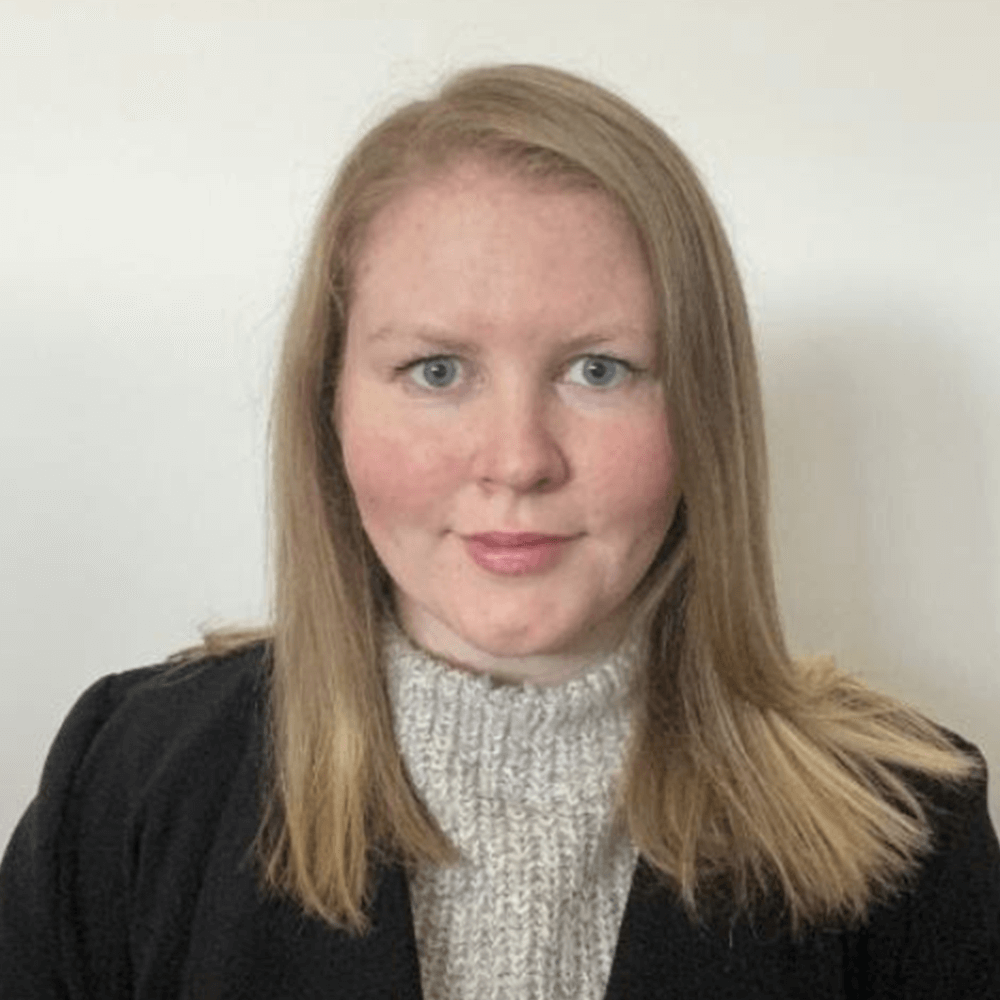 Business Development Manager
Trust is essential in any business for developing a brand, obtaining new clients, and retaining existing customers. It is, however, one of the most difficult factors to obtain due to the fact that it takes a significant deal of labor to develop and only seconds to destroy.
Imagine, after years of creating the best version of your brand, one troll insults you on the internet and everything goes downhill from there. Your retaliation is documented, the baseless insults of the troll are believed, everything hits the fan and there is nothing you can do about it. You are now defamed and your customers lose trust in you resulting in your loss of income and a possible shutdown of your operators.
It appears that there is nothing you can do about it…or is there?
In this article, you will learn how to build brand trust for your continually growing community of customers.
Indeed, the easiest way to build trust with your customers and maintain a strong rapport with people is to connect with them in person. Building trust face-to-face is far different from building consumer trust online, especially with someone you've never met or spoken with before. The disparity makes it even more challenging for businesses to create a genuine and trustworthy online image that's convincing enough for their target audience. But that is exactly why you need to answer the question: how to make customers trust me online?
Why is it Important to Build Trust with Customers?
The answer to this question is fairly obvious: Trust is the foundation for your company to survive the dynamic changes in your consumers' demands and expectations. After all, it takes around 13 seconds for someone to decide on what they would buy.
Make every second count and ensure that your clients and incoming leads trust you by establishing assurance. You attract more customers who are loyal to your business and your products.
Acquaint yourself with the most effective methods on how can you build customer trust online. Below is a breakdown of five simple yet effective ways how to build a trusted brand that will help ensure your business stability in the long run.
1. Reliably Escalate Customer Concerns
There is a difference between fixing and solving. Fixing is more focused on repairing problems on the exterior, but solving their concerns involves digging deeper. It equates to proper escalation wherein their problems are guaranteed to fall in the right ears. Effective escalations result in concerns being solved better and faster, which ultimately boosts the security that customers feel with your business thereby giving you a higher chance to earn trust from customers.
The emergence of customer-related issues is inevitable for all businesses.
What type of business is yours?
The one that fixes using band-aid solutions or is it one that solves concerns down to their roots?
Your answer should be the latter. Your business must focus on resolving customer problems to reduce the chances of receiving another wave of complaints. It is your core duty to be as honest and responsive as possible when addressing client queries and concerns. Truthfulness promotes transparency, and transparency compels you to provide quick assistance whenever your customers call for your help.
This can be a very effective way to build trust with customers online especially when you are offering online shopping features. Shopping online is quite scary, especially for first-timers. As such, you need to create a safe environment for them to complete their purchases.
By providing a fast-acting solution to your customers' concerns, you are continuously building trust with customers and preserving their loyalty to your brand at the same time, as you are clearly showing that you are a dependable brand. The way you handle your customers' queries shows that you cherish the essence of a business-to-consumer relationship and you will do everything to provide the best products and solutions all the time.
2. Start Personalizing Your Marketing Efforts
Blatant advertising alone will not do the trick anymore when it comes to gaining your pre-existing client's trust. Nor will it help you capture the interest of target leads. Providing the best service should not be limited to the four corners of your virtual storefront. How can you build customer trust when your current marketing campaigns are not working as they used to before? In this demanding corporate setup, users seek something that is different—something that will not bore them to death.
Try sending your past customers personalized emails. Personalizing your emails makes your customers feel special, valued, and acknowledged. This is also an effective way of developing a closer relationship with your current customers as well as boosting the chances of gaining referrals from them. Plus, customized emails are a great way to expand your email list and gain stronger momentum for your business marketing strategies.
You can start by sending emails in the form of thank you notes and addressing your customers by their first names. Then, you can take it a step further by sending emails containing free webinar invitations, newsletters, discount coupons, or even free eBooks and eMagazines. The content can be simple, as long as it leaves a huge impact on your customers' loyalty to your brand.
Aside from email, try to create content on your social media pages and websites that directly target social groups that could benefit from them. Show who your employees are and share the latest events in the company or business. 86% out of 2.14 million online buyers say that when a company or business is authentic, they are more likely to support it.
Reveal the personality and culture behind your branding. Let customers uncover who you are and watch them support you as a small business until you reach the best version of yourself and become a full-blown enterprise.
3. Consider Incorporating Customer Testimonials
Testimonials are powerful instruments in adding credibility to your brand and building trust for online customers.
The reactions and details that people see on brand reviews affect their decision-making. You should take advantage of this by incorporating customer testimonials on your websites and social media accounts. 
Whether the reviews are in the form of videos, or even a single line from a well-known and trusted individual or company who availed your products, it is enough to encourage people to choose your brand over other similar businesses in the market. So how do you build trust with customers using customer testimonials?
An example of this could be a collaboration between you and an influencer since you would be hiring a person to promote your services in a personalized way. The positive impact brought by your chosen influencer becomes pivotal in reaching new heights and converting bystanders into avid customers. Here's a fact that backs this up: around 88% of consumers would trust the recommendation of a stranger as much as they value a friend's recommendation.
Get those trusted testimonials and lift your trust score with your customers.
4. Rising Content: Videos
To answer the question of how to build brand trust, videos should be among the content that comes to mind.
Visually appealing content help add trustworthiness and another layer of credibility to your brand.
Videos can be highly instrumental in gaining your customers' trust without requiring you to meet them in person.
These can be in the form of separate explainer videos that showcase your products, services, and your company as a whole. Producing such content enables your customers to know your persona, gain a good sense of how good your products and services are, and get acquainted with your company's objectives.
Videos add personality to your brand, so creating an atmosphere of humility and being approachable will likely lead customers to try unmasking your brand. Not all people have the time of the day to read all your captions on social media or blogs. A video keeps them entertained all while you feed them bits and pieces of valuable information about your services. Got a key message or upcoming promotion you want to let them know about? A quick video ad is enough to imprint the message into their minds.
Make it a point to produce high-quality video content at all times. The key is to use your unique content so that customers and leads gradually put their trust in you, and in turn, you cultivate that bond into a long-lasting partnership.
5. Implement Free Webinars (and Set Up A Reliable Moderation)
Indeed, videos are powerful components in building trust online. But there's nothing better than speaking to your prospective clients in real time. By facilitating a webinar, you are then seen as professional and highly capable to handle customers from around the world.
If possible, try to host one on a weekly basis. Webinars are a great way to extend your network reach and intensify your customer relationship as it enables you to speak directly and personally with your prospective clients.
To nail this type of content, you must be familiarized with what online conferences are and how they work. The moment you figure out how to balance it with your existing ad tactics, your live-only educational presentation instantly boosts your business' credibility. By combining proper planning with the proper resources, even a first-timer can pull off an excellent webinar packed with amazing and valuable content. Here, you have the opportunity to conduct Q&A sessions where you can share all your thoughts, suggestions, and solutions that customers are yearning to hear and see.
Start by sending personalized emails to your email list a week before your event. This will give you a significant amount of time to build engagement and create the impression that your presentation will be worth their time and attention.
On the other hand, be wary of how accessible your webinar is to the general public. While webinars are a smart way of imparting knowledge on your services, it is also prone to different threats caused by zoom bombers that do not have anything better to do but to join meetings without being invited and then disrupt the ongoing discussion.
A practical way to avoid these kinds of threats is by setting up a dependable moderation system that can moderate and protect your online conferences against malicious, abusive, graphic, and drug-related content along with other visuals depicting or promoting disruptive behavior.
Chekkee offers reliable video moderation services that can address any type of user-generated problem. With a diverse array of moderation techniques powered by both human and artificial intelligence, you are assured that your online conference and audiences are safe from user-generated threats posted on the web.
6. Maximize Your Social Media Channels
Social media has emerged as one of the most important platforms for ensuring that companies can keep up with shifting end-user needs. Studies conducted by PWC revealed users indicate that opinions made on social media by friends and strangers alike had a greater impact on their purchasing decisions—even more than traditional marketing tactics such as print advertising and email marketing.
So how do marketers use social media to build brand trust?
There are several ways how to manage social media for businesses. First, your company must ensure that only high-quality content is created and posted on your social media platforms. Ensure that all social media material identifies your target audience's wants, needs, and pain areas. However, you must avoid relying just on a sales pitch in your postings; instead, ensure that there is a variety of content rather than merely selling your products. To keep your viewers engaged, you can post tutorials, behind-the-scenes content, explainer videos, and even memes.
In some cases, you can also utilize user-generated content to increase patron loyalty. While UGC might come spontaneously, especially when a client is extremely delighted with your products and services, it is always possible to ask for feedback. Instruct them to utilize certain hashtags whenever they post something online. Alternatively, invite them to submit a review on your website or on third-party review sites like Yelp, Google My Business, TripAdvisor, and, of course, Facebook Ratings & Reviews.
Finally, and most importantly, cultivate your interaction with your clientele. The purpose of using social media is self-evident—to socialize. Ensure that your customers can contact you through your social media accounts anytime they require assistance. Be responsive, and don't forget to initiate a discussion in which you can thank them for supporting your brand. This allows you to build a loyal user base that will undoubtedly return for more.
Building trust in your online business is something that doesn't happen overnight. Rather, it necessitates foolproof methods for you to achieve that trust-building objective. The six impeccable procedures outlined in this blog should be more than enough to boost your business and transform it into a name that clients can rely on. You should understand how to strike a balance between embodying your company's slogan and maintaining consistency in offering services that build client trust. It is your responsibility to deliver the greatest services possible to acquire your customers' entire support
When people are confident about your reliability, it fuels the success-driving engines of your business. The concept of gaining your customers' confidence and assurance is not limited to the idea, "how do you build trust with customers". After all, there are still tons of suitable ways how to build trust online, and you can discover these as your business flourishes.
Remember, a good B2C relationship will not have a solid foundation with the teensiest bit of doubt.
Practice being honest with your customers and watch them reciprocate that honesty with undivided and undying certainty. You need to be sincere and show commitment consistently. Break the boundaries and go beyond the box of expectations in building and earning customers' belief in what you can do. Once you successfully earn their trust, don't stop there! Work even harder to protect it and turn it into a foundation for a long-lasting business-to-customer relationship.