With the growing popularity of vlogging on YouTube, it's no wonder that netizens of all sizes have been curious about how to start their own YouTube channels. Aside from the fact that it allows content creators to entertain their audience, build relationships, obtain sponsorship from well-known brands, and allow content producers to grab the spotlight and gain a raving fan following, it also serves as a profitable venture for artists while allowing them to do what it is that they love doing.
You're probably thinking that creating a channel on YouTube is a piece of cake. Well, you're not wrong. You just have to sign up for a YouTube account, start shooting your content, upload it, and voila, you just wait for the audience to watch your content and start reaping money.
Most people who want to create content, though, don't realize that making a YouTube account entails more than just uploading a video. Rather, if they want to start a YouTube channel that kills, they should have a prior awareness of the criteria to follow in order to properly ignite the interests of their potential audience.
To become successful with your uploads, you must pay close attention to your processes, audience, analytics, and SEO. Such metrics should always be taken into account if you want to stay on the cutthroat roster of the most followed YouTubers.
"How do I start my own YouTube channel?" Does that question baffle you? Fret not!! This quick read has you covered. Here you will become familiar with tried-and-true methods on how to start a YouTube channel and make the most of your vlogging venture. But before that, let's know why you should choose YouTube in the first place.
Why YouTube?
Why not use another service like Vimeo or DailyMotion instead? Other platforms may have wonderful video-sharing features as well. But, let's be honest: YouTube is the most popular platform among others of its ilk, and it is here that "famous" vloggers such as PewDiePie, Ray William Johnson, and Ryan Higa got their start. Even Justin Bieber started his career as a YouTuber.
YouTube is without a doubt a goldmine for all aspiring YouTubers, thanks to features that give content creators access to a global audience and the ability to present their ideas to that audience. Furthermore, stealing the limelight is far from impossible given that it has about 2.1 billion active users who use it on a monthly basis. The only thing that can limit your vlogging dreams on YouTube is your own imagination and ingenuity. There is no minimum age restriction or a requirement for a certain level of education. It is not necessary to launch a career; nonetheless, it is recommended to have a physical office to conduct business from. The question is, though, what makes YouTube the best platform for sharing videos? There is no cause for pressure! You are free to upload anything you choose, so long as it complies with their policies and terms of service.
Talk to our team!

Send Me a Quote

How to start a YouTube channel?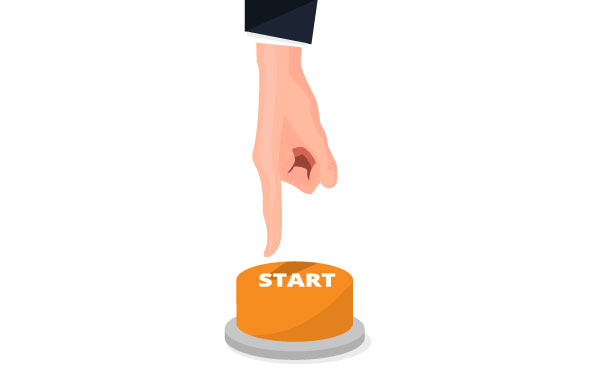 Let's dive into the most basic steps to kickstart your YouTube career.
Step 1:
Sign in to YouTube. If you already have an active Google account, you can easily use it to sign in to YouTube.
Step 2:
Hover your cursor in the upper right corner of your screen and click on your profile picture. In the drop-down menu, click "Create a Channel."
Step 3:
Come up with your desired username. Make sure that your username does not violate YouTube's terms and policies.
Step 4:
Add details to your bio or about section
Step 5:
Upload your channel's cover photo and display picture.
Step 6:
Start uploading your video content.
Step 7:Learn how to moderate comments on YouTube. YouTube is a vast space where users with diverse agendas and motives flock. To keep things peaceful on your YouTube channel, it's important to keep toxic users away. Leaving such users' actions unaddressed will cast a negative shadow on your online image. Meanwhile, projecting a trustworthy image to your audience boosts the subscription rates. And, with more subscribers, the more money you can earn. So be sure to moderate the comment sections!
What Type of Content is Popular on YouTube?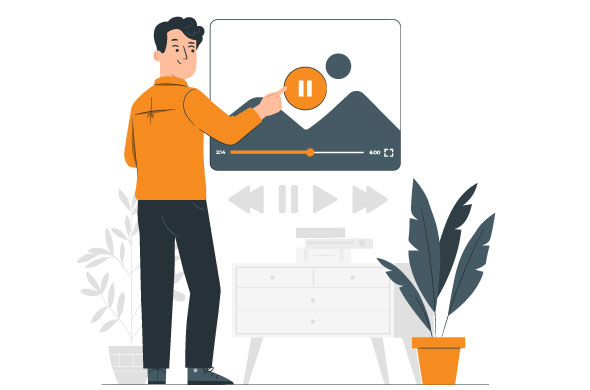 As mentioned, the only thing that will limit you with your vlogging initiative is your imagination. However, not all videos are created equally. Some videos may appear irrelevant to some niches, while some videos can easily steal the limelight when viewed by a certain age group. That said, here is a list of a few types of videos to help you with your first ever video upload.
Product review
Unboxing videos
How-To videos
Vlogs (Life vlogs)
Cooking tutorials
Song covers
Videos related to Science and Technology
Travel
Game streams
Live streaming
Reaction videos
Compilation videos (funny, scary, etc.)
Educational videos
Q&A
Timelapse videos
Are You Ready to Steal the Spotlight?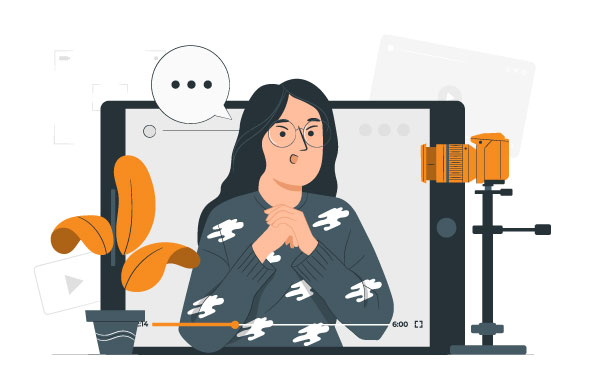 While becoming a video creator on YouTube can bring you instant fame and provide numerous benefits for your career—not to mention the enormous amounts of money you can earn simply by doing what you love—you still need to take into consideration the critical aspects required to nail your YouTube presence if you want to succeed. There is no doubt that YouTube is, for lack of a better phrase, the true treasure trove of video-sharing websites, despite the fact that there are other video-sharing platforms that offer a multitude of possibilities to assist you in boosting your video-sharing endeavors. If you want to appeal to the sophisticated preferences of your audience, you will, of course, need to continue to be methodical about the types of video content that you offer.