Website Content Moderation Services
Our
Web content moderation service
provides a safe
portal
for you and your customers for all transactions done on your website.
Our Range of Web Content Moderation Services
The trademark of our services include a combination of efficient and time-tested web content moderation services designed to suit your demands.
We cover the following areas: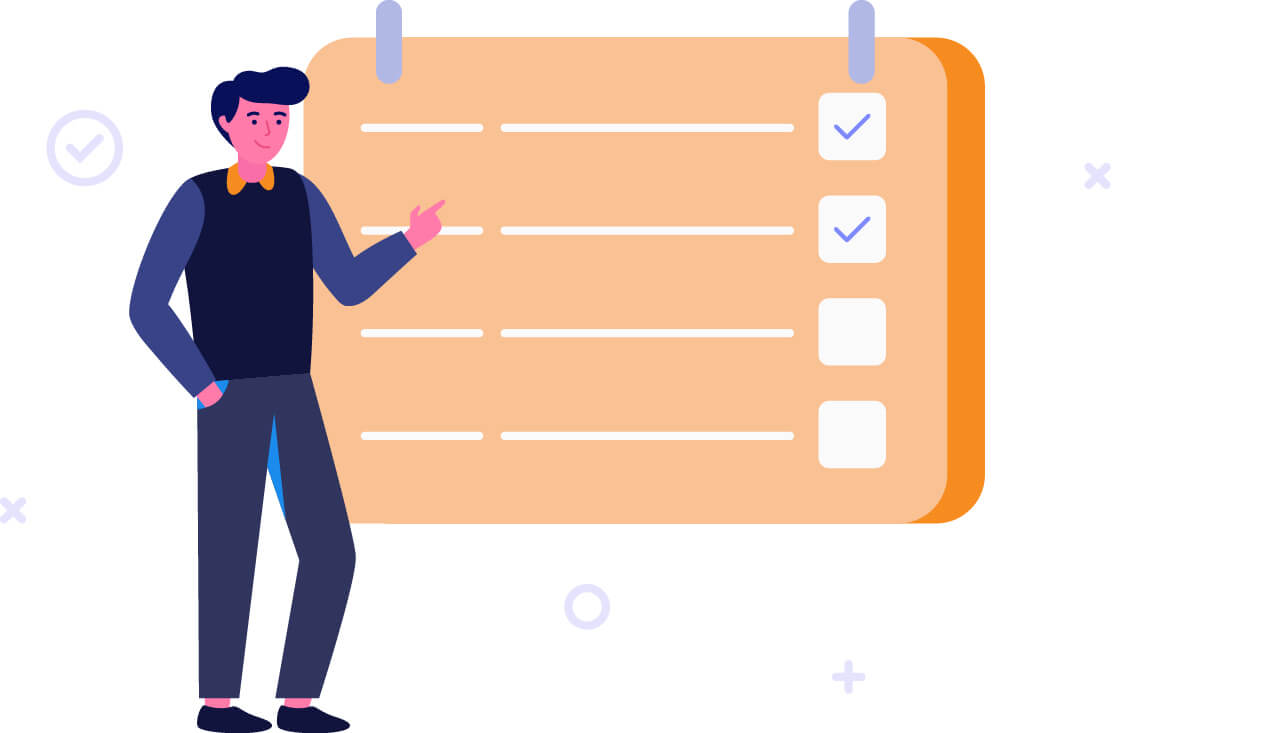 Our user-friendly and advanced moderation tools help you process web contents with higher speed and accuracy. With AI-powered  web content moderation service, set and adjust filters to your preference. Detect profanity and online scams with ease.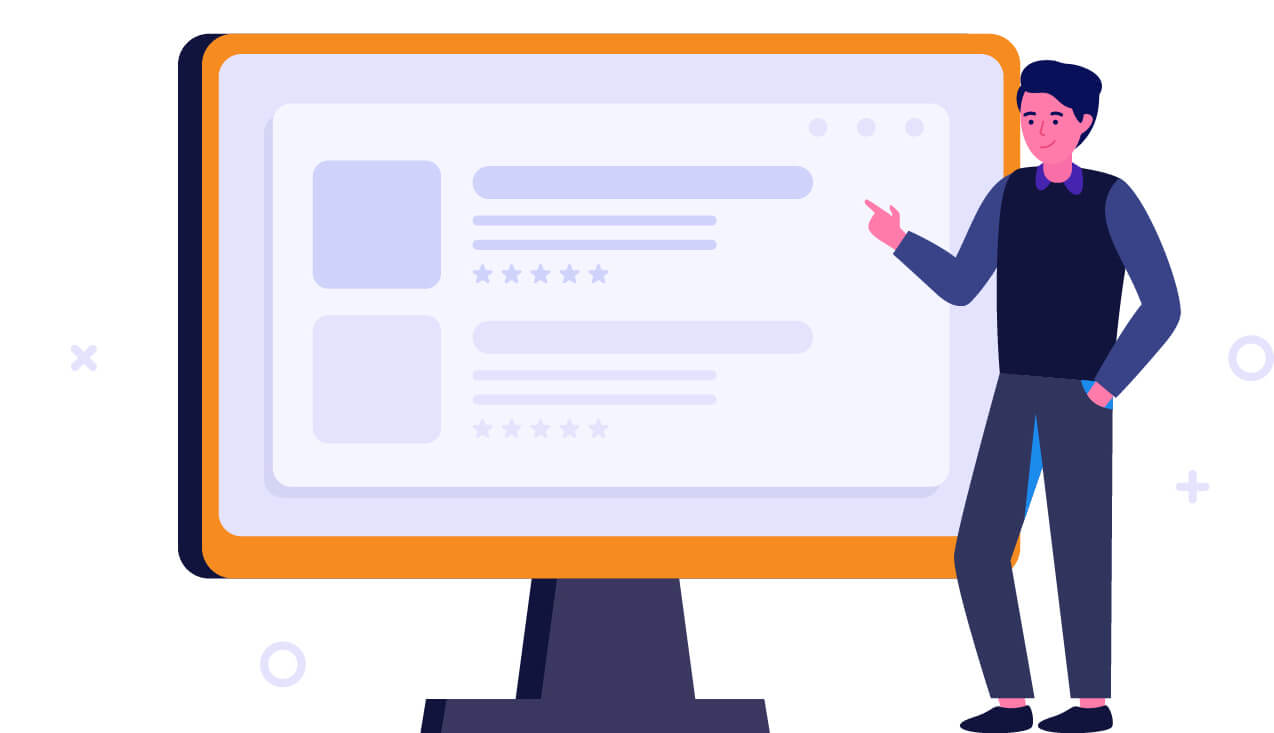 Our web content moderators prevent fraudulent content, profanities and offensive comments from making its way to your website. All user contents are thoroughly reviewed first to keep your business reputation secured in the online community.
Post-moderation keeps your users active and engaged in
forums
. Simultaneously,
web comment moderators
check real-time posts on your
company
website. Our
team
will only
remove
content that poses a threat to your
product
.
What Can You Gain From Our Unique Lineup of Web Content Moderation Solutions?
Chekkee is all about client satisfaction and efficiency. We model our services on the experiences and feedback of customers we have worked with in the past. Thus, we adjust our services based on the individual expectations and needs of our clients.
Check out what sets us apart from other website content moderation services in the market:
As part of how we moderate websites for different businesses, we segregate genuine customer feedback from fake reviews. Most consumers trust online reviews and recommendations because it offers more realistic and experience-based information about the brand and the product.
Our web content moderator will scan and verify user profiles to prevent scams and fraud. We aim to halt misinformation and prevent the potential loss of customers while securing a hassle-free way to market and increase sales.
As part of how we moderate websites for different businesses, we segregate genuine customer feedback from fake reviews. Most consumers trust online reviews and recommendations because it offers more realistic and experience-based information about the brand and the product.
We safeguard your community to keep it free from harassment and prohibited content material. Forum threads are created based on the different interests of users and we see to it that your community guidelines are reinforced in website content moderation process.
24/7 Full Scope Moderation Solutions For User-Submitted Content
Chekkee equips your
company
with a brilliant
team
of
web content moderators
to further elevate your presence in the online
industry
. Our skilled moderators practice efficient
website moderation services
to save your
online
reputation,
your
product
, and your
brand.
The assistance of our
website moderators
include:
Best paired with human moderation, Chekkee ensures your website has a sturdy moderation game plan that covers speed, accuracy, and reliability all in one go. We reduce time spent on repetitive filtering and drive more attention on reviewing detailed user content.
Detecting illegal or unauthorized streaming and use of copyrighted content
It is essential for site owners to be aware that legislation in a number of countries today determines that they as site owners are responsible for the content that is published on their site, regardless of who posts it. Given this risk, Chekkee can act as an important barrier by swiftly rejecting or removing any illegal or unauthorised streaming or copyrighted content posted by users.
Discarding inappropriate videos or images
From partial nudity to Not Safe For Work (NSFW) visual content, our moderators make certain that your website is family-friendly and that your company reputation is preserved.
Discerning slurs, profanity and language
One of the main goals of our web content moderation service is to keep your business engaged in the online industry by keeping your community active. We achieve that by detecting offensive and discriminating language and keeping it from disrupting the flow of communication within your forum or website.
Dismissing illegal networks and abusive contents
Our website content moderation strategy will be a real asset to your company because it helps you build the ideal website for your business. Our moderators will not tolerate rude and abusive actions as well as illegal connections that might put your company and patrons at risk.
Filtering fake and dummy accounts
By meticulously checking the authenticity of the accounts in your online community, Chekkee guarantees you and your users a genuine and sincere connection online.
Protection against fraud, malware and phishing schemes
We designate website moderators for you who are adept at tracing and recognizing fraud and phishing patterns. Our moderators will keep your website free from irrelevant content and malware.
Remove promotional content designed for competitors
We moderate contents that promote anything other than what you offer. This will ensure consistency in your company's product promotions and brand campaigns to keep the interest of your loyal customers and attract potential buyers.
Word filter updating and revision
Word filter tools do not update on their own and it is in our best interest to keep your moderation tools up-to-date and efficient in finding obvious and unwanted content. Our moderators can edit and modify moderation tools to enhance website content moderation
Our Methods for Moderating your Website
Ourweb content moderation service practice expertise in keeping your business website secure and versatile.
We employ a systematic approach and we see to it that your branding strategies and goals are highlighted every step of the way.
EXAMINE, EQUIP AND EXECUTE
Experience the Positive Difference that only Chekkee can Bring
By working with Chekkee, you are choosing to partner with a keen set of eyes who will be diligent in catering to any and all web moderation challenges. At the same time, we offer incredibly competitive and affordable pricing to ensure that the cost of protecting your site and users is not prohibitive. Our team of web moderators apply both pre-moderation and post-moderation techniques to user-generated content, and police your community with accuracy and precision.
Broad Expertise of Moderators
Comprehensive Website Moderation
Effective Strategy in Patrolling your Website
Quality Service
We police your community for you and implement website comment moderation with accuracy and precision.
We practice excellence in every service and we guarantee that your website is secure on the internet. Our website comment moderators aptly remove contents that might hurt your business and retain helpful contents that uphold the regulations of your website.
With a broad range of  expertise in website content moderation service, our team equips you with other options that would best fit your business website.
At Chekkee, our assistance is rooted in a high level of competency, and a seamless integration of our moderation processes into your business's roadmap for success.
Boost Your Online Presence.  Create a Safe Space for Your Online Community.
One of our web content moderators will discuss your business requirements with you.